Finding New Franchisees
Understanding the right mix of media to suit your business concept is critical. Detting direct to your target market is important as you cannot afford to waste marketing dollars.
The communications channels you use should be varied, but the marketing mix you use should reflect the marketing message you want to get across to your target market.
Marketminds can assist you in understanding how to effectively use media and in selecting advertising and media options that best suit your business. Through our alliance partners we can also design advertisements for you, write copy and press releases and establish relationships with media organisations on your behalf. Some of the areas that we specialise in include:
Newspapers
Magazines
Broadcast Radio & TV
Online Marketing
Database Marketing
Direct Marketing
Public Relations
Franchise Expo's
SEO and Social Media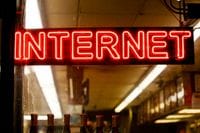 Marketminds have had prior experience in developing and executing high quality marketing strategies and plans to find potential franchisees. We can assist you in creating a promotional plan with the right marketing mix to attract quality franchise enquiries.