Market Research
Research helps the franchisor to make business decisions which may not be clear cut.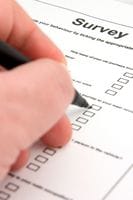 Sometimes the franchisor has sufficient existing data for Marketminds to use without commissioning new research. If there is no such existing data Marketminds can undertake whatever research is deemed necessary.
Research can be scientific, including hundreds of responses, or it can be a very informal process of gathering opinions from trusted sources.
Some of the research options that Marketminds can undertake for its clients include:
Competitive Research
Industry Research
Target Market Research
Existing Client Research
Mystery Shopping
Product Research
Creative Research
Dependent upon the individual needs, the research can be Qualitative, Quantitative or a combination of both.